SNO 1080P Home Security IP Camera Two Way Audio Wireless Mini Pet Camera Auto Tracking Night Vision CCTV WiFi Baby Monitor SNO-PT290-20

SNO 1080P Home Security IP Camera Two Way Audio Wireless Mini Pet Camera Auto Tracking Night Vision CCTV WiFi Baby Monitor SNO-PT290-20

SNO 1080P Home Security IP Camera Two Way Audio Wireless Mini Pet Camera Auto Tracking Night Vision CCTV WiFi Baby Monitor SNO-PT290-20

SNO 1080P Home Security IP Camera Two Way Audio Wireless Mini Pet Camera Auto Tracking Night Vision CCTV WiFi Baby Monitor SNO-PT290-20

Model:

SNO-PT290-20

Brand:

SNO

Weight:

0.4kg

SNO 1080P Home Security IP Camera Two Way Audio Wireless Mini Pet Camera Auto Tracking Night Vision CCTV WiFi Baby Monitor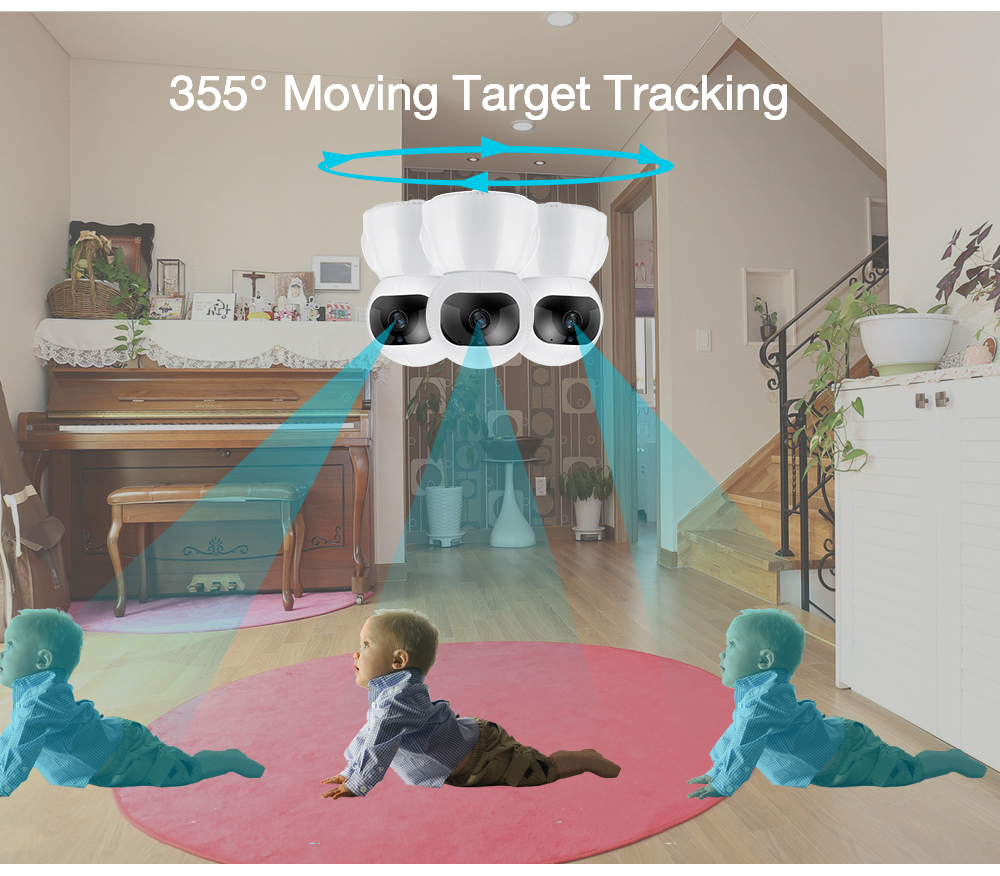 Camera Features
• Supports WiFi and Wired modes • One-key WPS function • Internal microphone supports two-way audio • Supports microSD cards up to 128 GB, SD Card is option. • Supports mobile video surveillance (iCsee for iOS, Android) • Supports cloud service, network penetration, alarm information, push to phone, etc. • Supports website tnterface in IE, cloud ( XMEYE.NET ) in IE, etc. Connect the mobile with the wireless router(Pls confirm the mobile is connecting with the 2.4G WIFI,as the camera WIFI not support 5G network yet)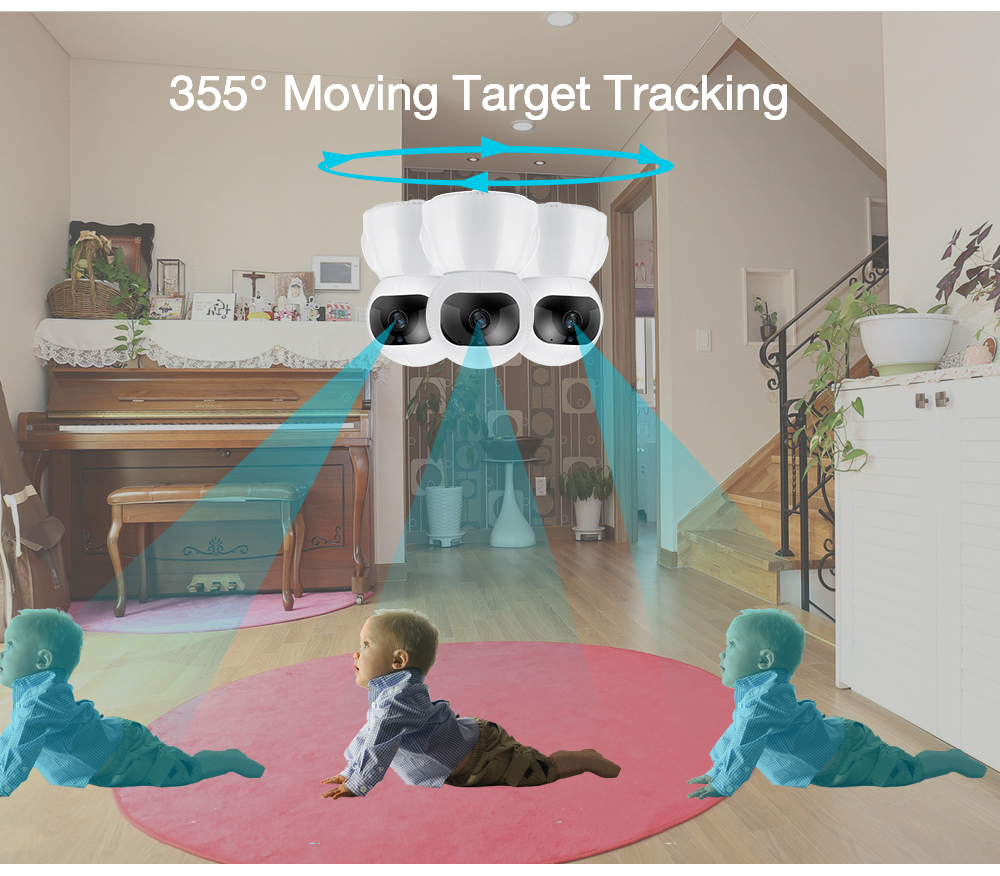 Smooth Pan And Tilt Monitoring
Smooth 355 degree pan allows you to enjoy a sweeping view of the entire room.Control the movements of the camera. head on your phone to see whatever you wan to see.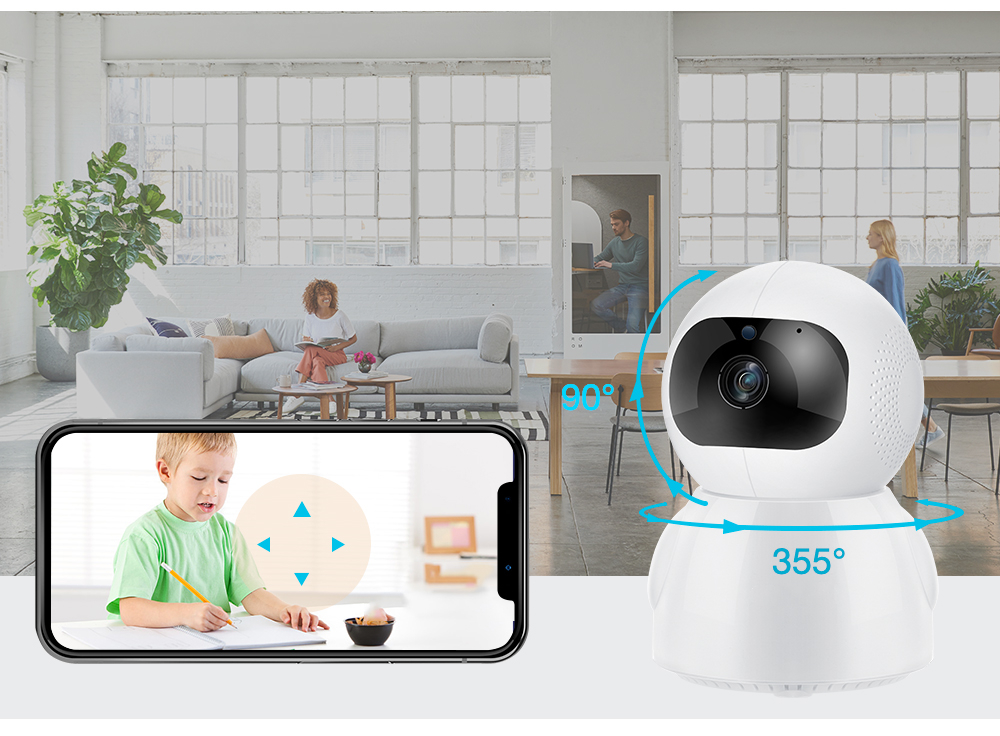 Real-time two way audio communication
Camera has built in microphone and speaker.Never miss a moment with your family.
Motion Detection & Email Alert
The smart motion detection helps you keep close eye on every movement happened in your home and office.And you'll get instant alarming email with images captured when the home or office is invaded.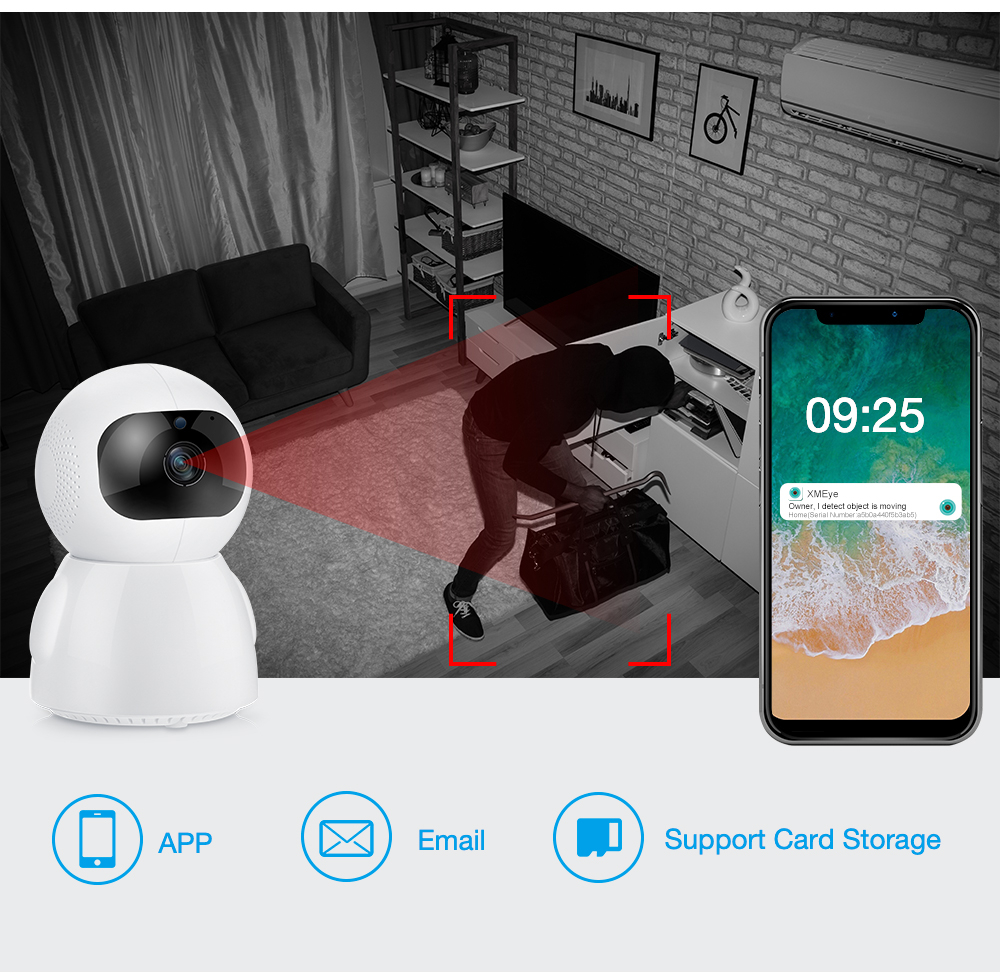 Support Night Vision
Infrared night vision at up to 26ft/8m allows you to see the facts you need.Whether it is someone sneaking in at midnight or a raccoon's break-in,all will be captured by the camera in close-up detail.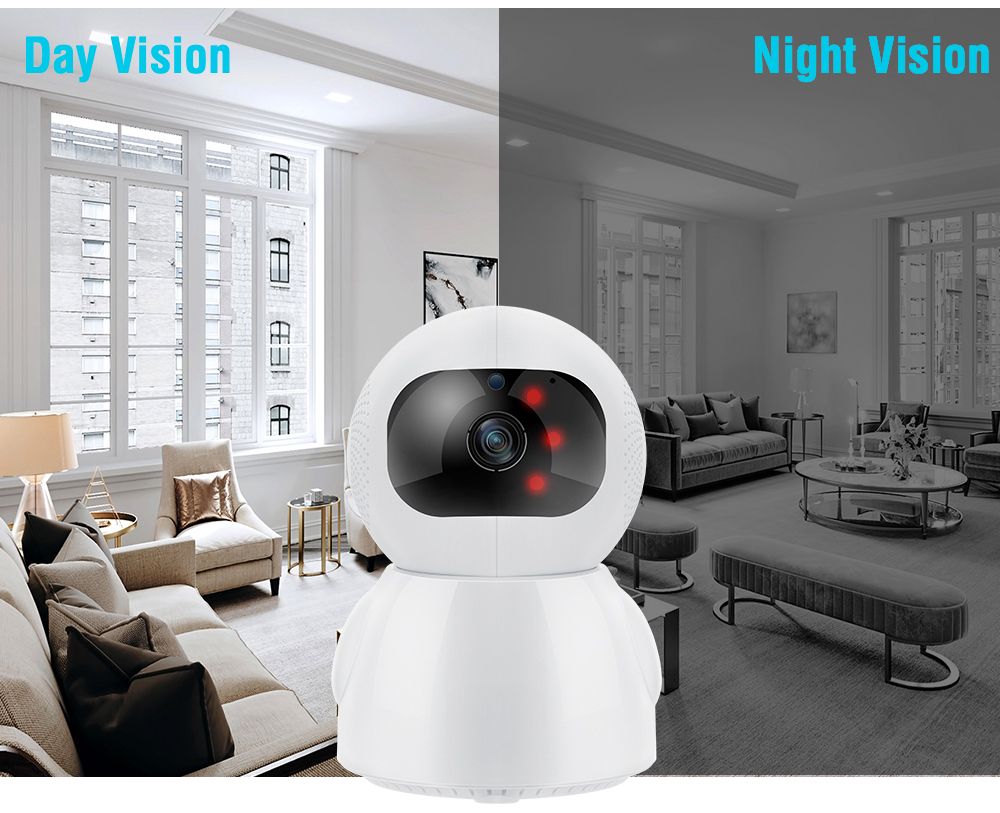 Support up to 128GB SD Card Storage
Build with a micro SD card slot,this smart wireless camera allows you to save images and footages to the SD card for later viewing when you're when not available for the moment.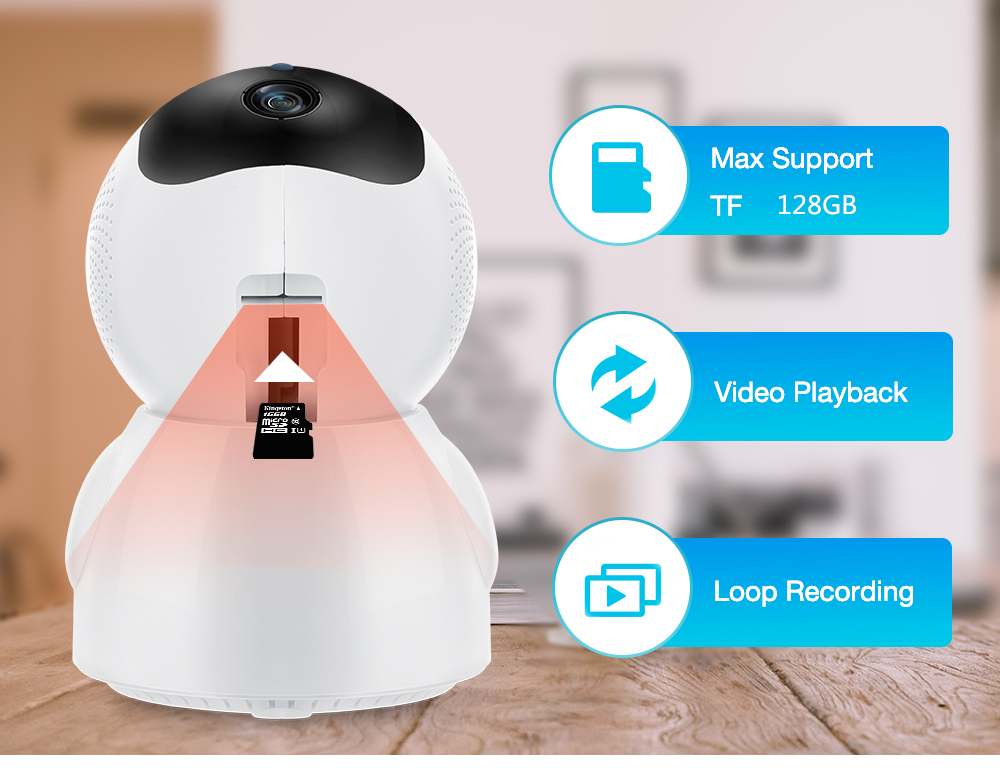 Multi-user watch at the same time
Remote Access Anytime Anywhere
Supports Phone/Tablet/PC viewing, you can see everything you want wherever you are and whenever it is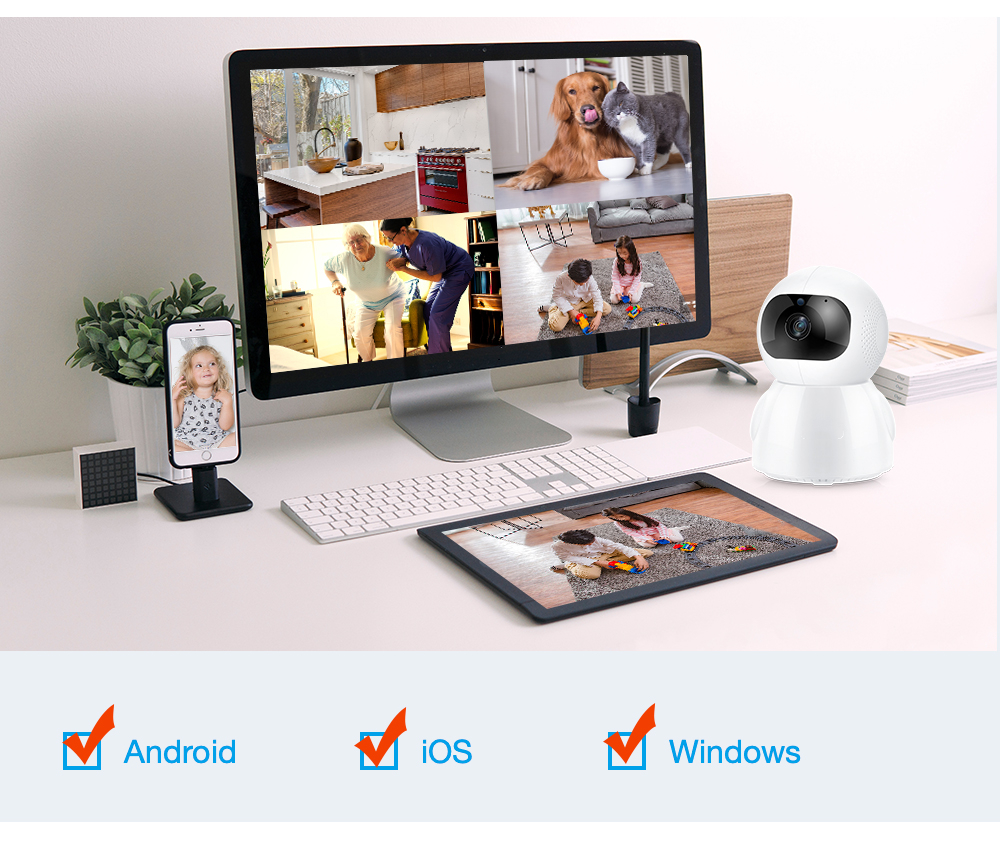 Installation
Place it on the desk and stand it on your book self are both good choices.Thanks to the included stand,mount it on the wall or celling can quite easy,too.By providing flexble installation options,it makes home surveillance a breeze.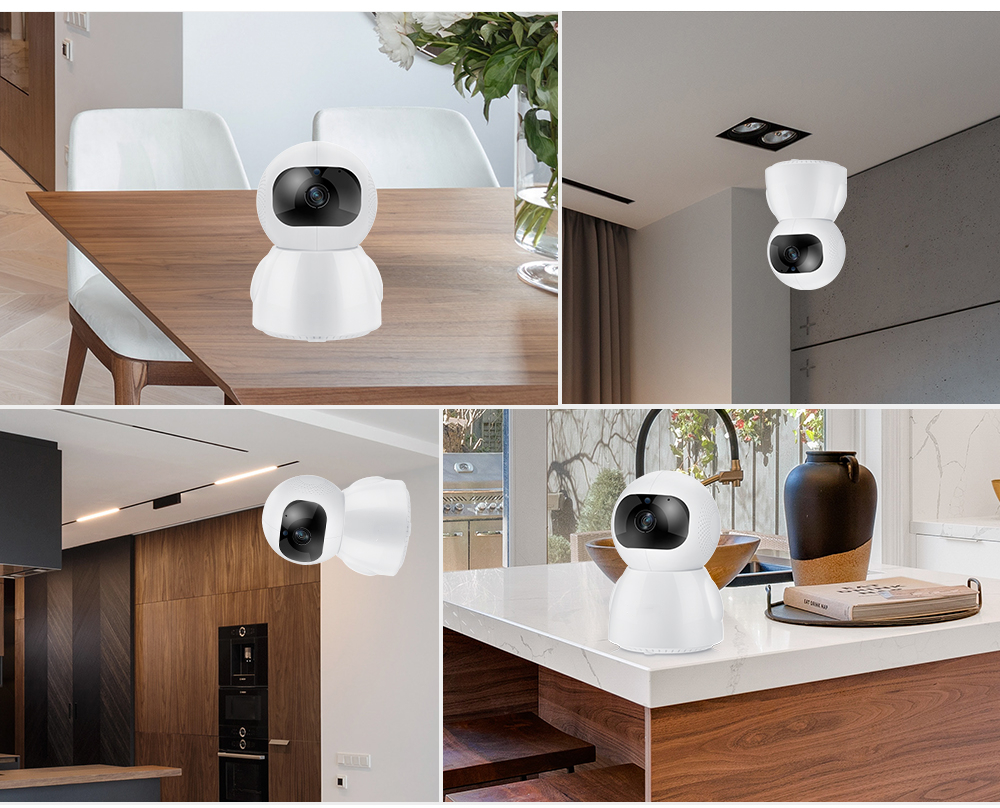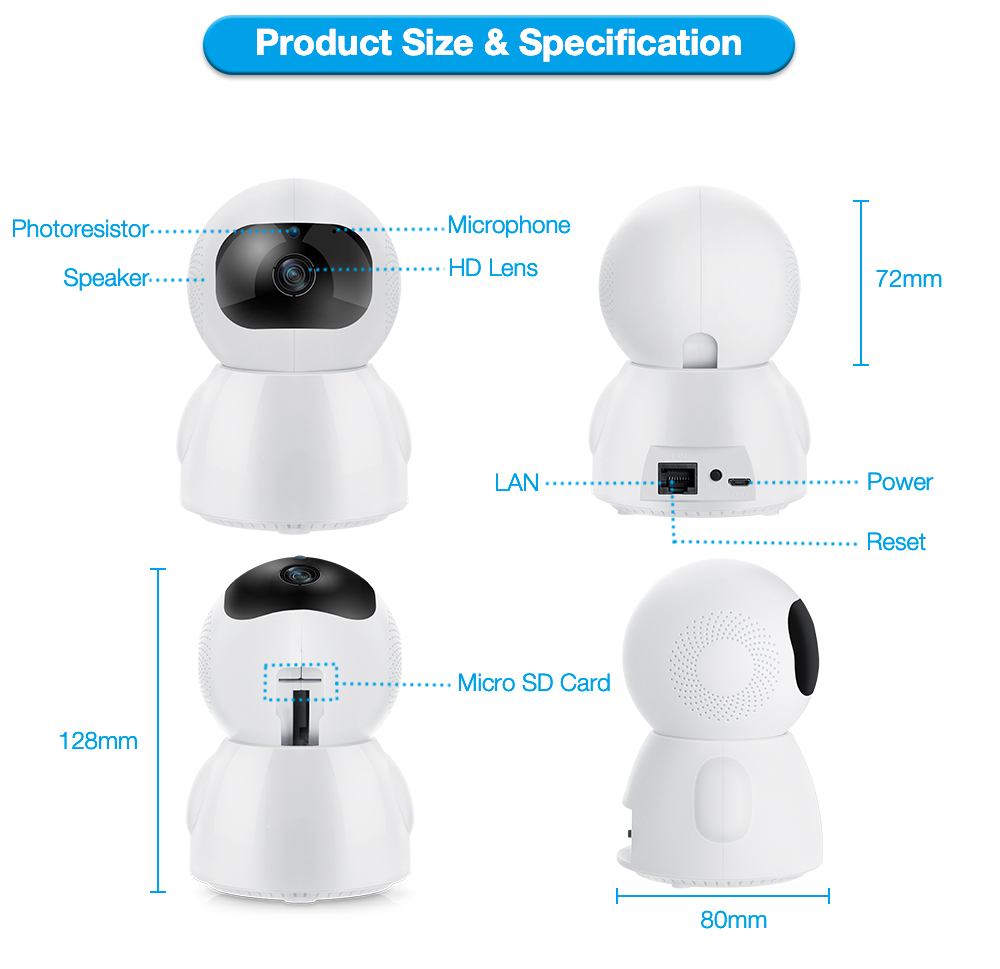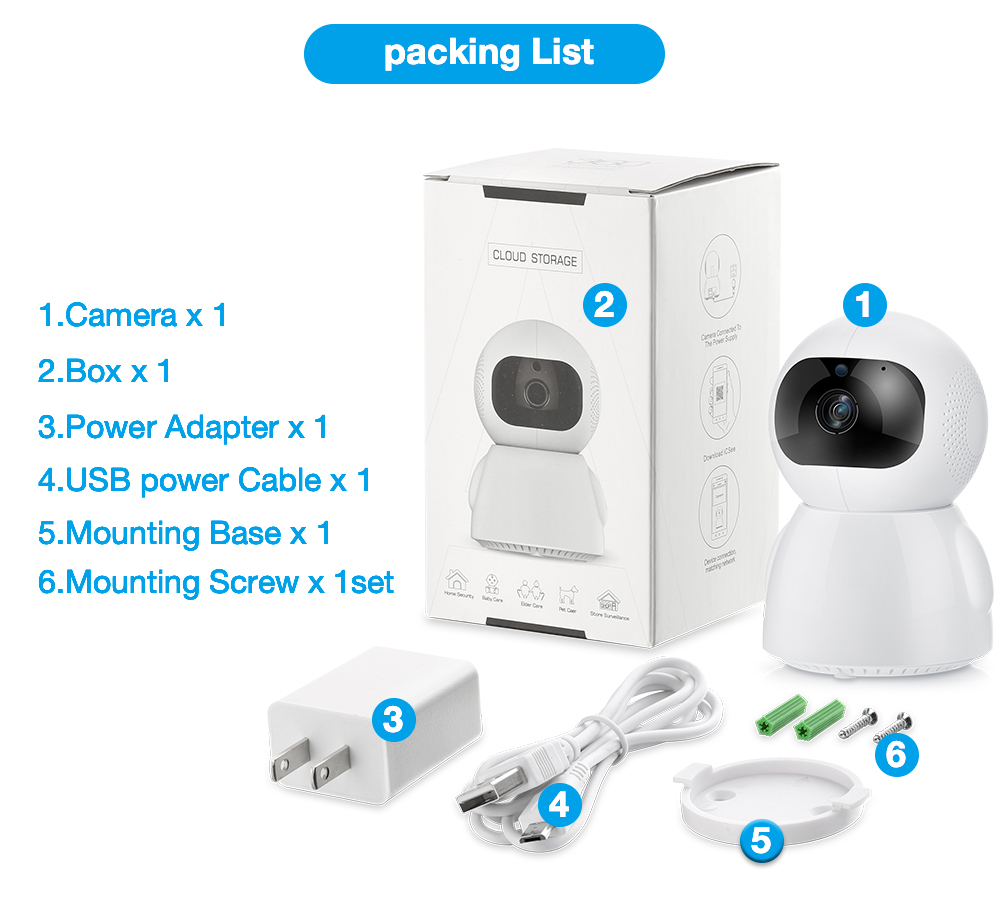 You May Like